How to Detect a Ransomware Attack
Analysts estimate that by 2025¹, 75% of organizations will have faced one or more ransomware attacks, resulting in an average of $1.85 million in recovery costs².
Additional ransomware detection capabilities would be especially useful for many of these organizations. Application-level cybersecurity tools have done such a good job protecting and detecting ransomware, that bad actors now focus increasingly on low level server and storage firmware to gain access and infect businesses.
The problem? There are no combined server and storage Ransomware detection solutions available in the market, including from vendors who offer server-based storage solutions like Hyper-Converged Infrastructure (HCI). However, this huge exposure for businesses around the globe is about to change.
Register for this webinar on Thursday, May 16 at  8 am PDT / 4 pm GMT to understand how Nebulon:
Detects crypto-ransomware and alerts you within minutes of the attack and where the infection started
Reduces cluster recovery time from hours or days to under 4 minutes 
Implements protective technologies that minimize the risk of future attacks

¹"Detect, Protect, Recover: How Modern Backup Applications Can Protect You from Ransomware," Gartner, January 2021.
²"The State of Ransomware 2021," Sophos, April 2021.
Join our session live on May 16th and automatically be entered for a chance to win 1 of 2 prizes!
Meta Quest 2 Virtual Reality Headset
Apple AirPods Pro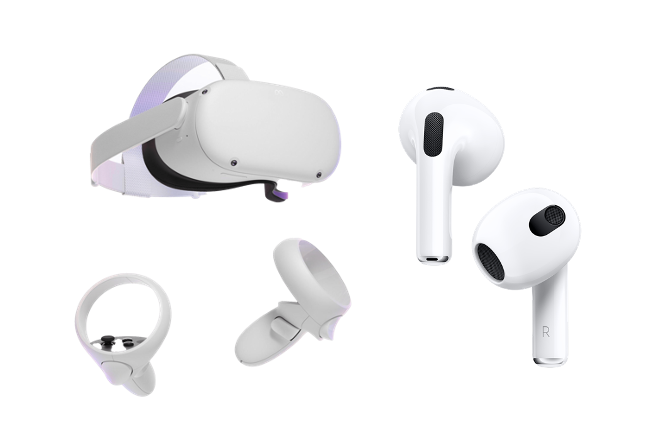 webinar speakers & details
Date: May 16, 2023  |  Time: 8 am PDT / 4 pm GMT